Grocery shoppers have a number of options at their disposal when it comes to bargain hunting, and savvy, informed decision-making, employing a range of readily available tools, can lead to significant savings at the checkout.
Statistics New Zealand figures released towards the end of last year provide a breakdown of average weekly household spending, showing that between the years ending 30 June 2013 and 30 June 2016, household expenditure increased by 17.1 per cent to $1,300, of which food made up $218.
Over this period of time, average weekly expenditure on food had increased 14 per cent, and in terms of total household expenditure, food (16.8 per cent) came in at second, sitting only behind housing and household utilities spending (25.6 per cent).
Meanwhile, Statistics New Zealand's most recent food price index showed that annual food prices had increased 0.2 per cent in the year to April, however some food categories (such as vegetables, which were up 8.1 per cent) had clearly outpaced average growth.
While budgets have been climbing, the figures should also provide encouragement for households looking to moderate their spending, as there is clearly room for manoeuvre when it comes to driving grocery costs down.
Determine your budget and stick to your target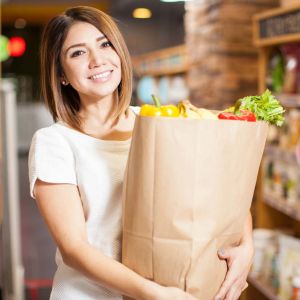 A logical starting point for households looking to moderate grocery spending, setting (and sticking to) a realistic weekly budget will allow for the portioning and curtailing of spending as required, effectively encouraging smart shopping decisions.
In setting a budget it is worthwhile tracking typical grocery spending over a number of weeks (perhaps over the course of a month to get a more rounded view), and in making decisions on the budget's final figure, considering ways as to how this spending might be cut.
Of course, it should also be recognised that spending can occasionally vary greatly from one week to the next (for instance, allowing for the infrequent purchase of more expensive items or unanticipated additional expenses), in which case savings that may be achieved in one week can be tipped over into the next, averaging costs out over time.
Keeping tabs on spending (and being aware of individual product costs) will be an important factor in making sure budgets are stuck to, and there are a number of free online tools available to assist with this.
Certainly, it is worthwhile searching for budget planners online, including smartphone apps that will help keep a tally and ongoing record of weekly costs.
Staying informed: Going online for grocery discount details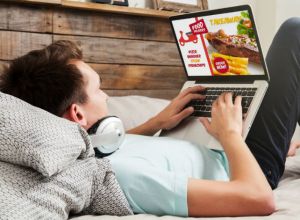 Keeping up to speed with store promotions has been made easier in the online age, with retailers both large and small taking to a range of digital platforms as they seek to keep consumers informed about discounts and other promotional activities.
Many supermarket retailers, including New World, SuperValue, Four Square, Pak'nSave and FreshChoice, publish their mailers or current promotions online, while some retailers also provide email services, delivering information on store specials to consumers' inboxs.
In addition to weekly mailers, supermarket retailer Countdown also provides shoppers its myMailer service. Powered by its Onecard loyalty program, Countdown describes myMailer as:
"Your very own digital mailer packed with over 50 of your favourite products at fantastic prices – all handpicked for you each week."
In addition to traditional media, supermarkets have been taking to social media platforms, such as Facebook and Twitter, utilising the broad reach of such platforms to advertise their services.
When it comes to social media, from a consumer perspective, it could well be worthwhile keeping an eye on different platforms in staying up to speed with promotional activity.
Loyalty programs
Another way in which savings can potentially be achieved is by signing up for retailer loyalty programs, which can provide customers with rewards for money spent in-store in a variety of ways.
New World, for instance, states of its Clubcard program that it allows customers to "enjoy instant discounts in-store with exclusive Club Deals, plus collect Fly Buys points or earn Airpoints Dollars".
Customers with a Clubcard can win New World Dollars, with each scan of their card providing an entry into a monthly draw, and can sign-up for emails, receiving the latest Club Deals, news and competitions and promotions.
Countdown states that its Onecard loyalty card can be used at the checkout to "access loads of products every day that have exclusive Onecard club prices", with it also being available for online shoppers.
Customers can also use their Onecard at AA Smartfuel partners BP or Caltex to save on fuel when making certain purchases, while, via purchases made at Countdown, can also earn Onecard Reward Vouchers or AA Smartfuel Discounts.
When joining loyalty programs, consumers should keep in mind the final savings achieved and what specific benefits they will receive – it is worthwhile considering what sort of impact programs will have on budgets.
Purchasing habits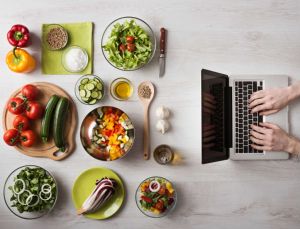 Consumers looking to cut down the cost of their weekly shopping bill should consider a range of factors related to their purchasing habits, many of which at first glance may appear quite simple – such as, for instance, how often they visit the supermarket.
Getting the weekly shopping done in one go is in most cases preferable, cutting down the potential for additional spending while in a store, and also potentially saving on other associated costs, such as transport to and from the supermarket.
Buying in bulk is another way to help drive down costs, with many products offered at a comparatively better price (providing greater value for greater quantity) when purchased in larger quantities. The price may be more upfront, but the long-term savings greater.
When buying in bulk, consumers should also consider whether they have the storage space, particularly for perishable goods that may expire if not frozen, and it may well be worthwhile considering extra freezer space to complement budget shopping.
Buying fruit and vegetables in season can also deliver savings, meaning that consumers will need to be flexible in some of their shopping choices. As observed in the most recent food price index, certain categories of food experienced significant cost fluctuations, and budget-conscious consumers should remain aware of this.
It may also be that households can find substitutes for more expensive products, when shopping seeking out more cost-friendly, comparable alternatives. This will also depend on keeping an eye on current supermarket specials.
Keep an eye on prices and shop around
There are a range of supermarket retailers vying for the consumer dollar, and consumers should not limit themselves to any one retailer – indeed, from a consumer point of view, it is a case of the more competition the better.
It is certainly worthwhile keeping an eye on prices, and shopping around, seeing what sort of price difference can potentially be achieved at different retailers. With online shopping also on offer from certain retailers, consumers may want to explore this option.
Of course, while circumstances will vary from one household to the next, it may well be that via a few simple steps budgets are driven down, with significant savings waiting.