Canstar Blue reveals the winners of its awards for Most Satisfied Customers for Cat and Dog Food 2020.
We all love our pets dearly. In most households, they're considered an additional furry member of the family. So it's no surprise that we want to make sure they're receiving delicious pet food and top-notch nourishment.
But with so many pet food products on the market, how do you know what delivers the best dining experience for your critters? Plus the best bang for your buck? Of course, the ideal product is a pet food that satisfies your furry friend's appetite, as well as your budget!
As part of our mission to inform consumers of the best NZ has to offer, Canstar Blue delved into the nation's doggie-dining and cat-feeding habits. To discover the best dog and cat foods on the market, we canvassed the opinions of New Zealanders who had bought dog food or cat food for their pets in the past three months, across a range of categories, to measure and track their satisfaction.
To decide which cat and dog foods offer the best level of customer satisfaction, each was rated across the following categories:
Packaging 

Pet Enjoyment

Value for Money

Variety/Range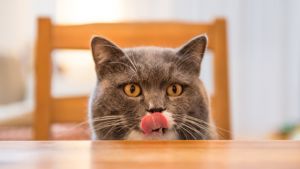 Pedigree wins Canstar Blue's award for Most Satisfied Customers | Dog Food
Coming out on top for dogs is Pedigree. The dog food brand earned our top 5 Star rating across all categories, except for Value for Money, for which it earned 4 Stars. Also rating highly is Purina Beneful, which earned a mix of 4 and 5 Star ratings, including a top score for value.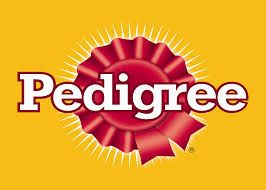 Fancy Feast wins Canstar Blue's award for Most Satisfied Customers | Cat Food
Coming out on top for cats is Fancy Feast. The cat food from Purina is the only cat food in our ratings to score our top 5 Star rating for Overall Satisfaction. Across the board, it scored further 5 Star Ratings in every category except Value for Money, for which it earned 4 Stars.
Purina One is also a standout performer in this year's survey, earning a clean sweep of 4 Star ratings. Only one brand other than Fancy Feast earned a 5 Star rating: Chef, which earned 5 Stars for Value for Money.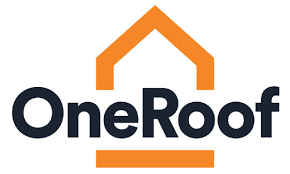 What pet owners want 
When it comes to what dog and cat owners want from their pet food, the answer is clear: it's what their pets get from the food – enjoyment. Throw in value for money, and you have a winner. Pet Enjoyment is the main driver of satisfaction in our cat food and dog food surveys, at 42% and 36%, respectively. Value for money follows closely, at 33% for dog food and 29% for cat food.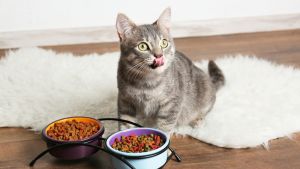 New Zealand's
pampered
pets
While investigating Kiwi pet owners' food choices, we delved further into our pet-owning habits. And it's clear there are some very pampered pets around the country.
Of our respondents, 50% let their cats sleep with them on the bed, and 35% of dog owners let their pooches join them while they sleep.
Over half of respondents (56%) buy their dogs the best food they can afford. And 46% in the cat survey buy the best cat food.
Our pets don't miss out on special occasions, either. Nearly half (47%) buy their dog a present on birthdays and at Christmas. And 31% buy their catty companions presents, too.
Compare cat foods for free with Canstar!
Dogs over family members
Sometimes we love our pets more than our significant others! Of those surveyed in our Dog Food category, a third admit to liking their dog more than members of their family.
The number was slightly less for cats, at 27%. Perhaps because they're not as generous with their love and affection as canines tend to be!
If you have a pampered pet at home, are you happy with your choice of pet food? Are you clearing away food dishes that are half eaten? If you feel it's time for a change, let Canstar's latest research guide you to a happier furry friend. Click below to get comparing pet food!
Compare dog foods for free with Canstar!
Enjoy reading this article?
You can like us on Facebook and get social, or sign up to receive more news like this straight to your inbox.
By subscribing you agree to the Canstar Privacy Policy