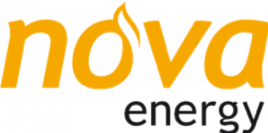 Nova Energy Broadband
Nova Energy is a New Zealand owned and operated energy retailer, servicing homes and businesses across the country. Nova Energy is part of the Todd Corporation, which also operates its own geothermal and natural gas generators.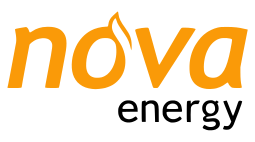 What does Nova Energy offer?
Nova Energy offers broadband, electricity and gas. The broadband deals on offer differ depending on what bundles you select:
Broadband only
$89/month – 300mbps/100mbps
or $109/month – 900mbps/500mbps
Multisaver Broadband (broadband and electricity and/or gas)
$69/month – 300mbps/100mbps
or $89/month – 900mbps/500mbps
TV Bundle (broadband, electricity, gas)
$89/month – 300mbps/100mbps
or $109/month – 900mbps/500mbps
Free 43 inch LG TV on sign-up (upgrade to a 50 inch for $299 or 65 inch for $799)
Extras:
$15 modem delivery charge on all plans
TV bundle is on a 24-month fixed term
Multisaver Broadband and Broadband only have no fixed terms
Add a home phone for $10/month
How does Nova Energy broadband compare?
All plans are for 300mbps/100mbps with no home phone line. Unless indicated as an extra, all include a router, although a delivery fee can apply. It's worth noting that most deals also include early termination fees, should you break your contract early. And many allow you to bring your own compatible router.
Broadband Provider

Unlimited Broadband Deal

$ Per Month

Skinny

Modem shipping: $10

$52

(price includes current deal: 4 months

free on 12-month contract)

Contact*

Bundle deals only, no fixed term:

$59.99: broadband + power + gas

$64.99: broadband + power

Trustpower*

Only offers broadband + power/gas bundles

$70.50: broadband + power

(Price includes current deal:
12 months half-price on 24-month contract)

2degrees*

$75

(Deal includes 6-months NEON, $15.99 p/m, and 6-months Prime, $8 p/m. Total saving over 6 months: $143.94, not included in above price.)

MyRepublic*

$79

(Extra: $1 p/m modem rental)

Vodafone

$79

($69 with Vodafone pay monthly mobile plan)

(Extra: $4 p/m modem rental on 12-month plan)

Bigpipe

$79

Sky Broadband

$79

(Includes 12 months of Disney+, $12.99 p/m)
($94.99: broadband + Sky Starter Package, $25.99 p/m, equivalent
to $69 p/m.)

Slingshot*

$79.95

Now*

$85 (+$120 router)

Spark*

$85 (+$106 router)

Includes Standard Netflix worth $18.49 p/m,

equivalent to $66.51 p/m.

Nova Energy*

$89 broadband only (no fixed term)

$69.99: broadband + power

Orcon*

$89.95
*$15 one-off modem delivery fee (Prices correct as of 10/05/22)
What's the deal with Nova Energy broadband?
Nova Energy's broadband can offer great value when bundled together with Electricity. The $69 rate on the Multisaver Bundle is one of the cheapest on offer, and $89 for 900mbps/500mbps is great value too. The flexibility offered by no fixed term contracts (TV Bundle aside) may be a great drawcard for those who like to review their providers regularly.
---
To help Kiwi consumers choose the best broadband providers, Canstar surveys thousands of broadband customers and asks them to score their providers across categories including Value for Money, Network Performance and Customer Service. To read the results of our full research and to find out more about NZ's best broadband providers, just click on the big button below: