Entertainment giants Apple and Disney will be launching new streaming services into the New Zealand market this November. Here, Canstar Blue breaks down the need-to-knows of the two services.
Disney Plus
Disney Plus is Disney's upcoming subscription service. The service is set to launch in New Zealand on 19 November 2019 and like other video on demand streaming services it will have a monthly subscription fee. In New Zealand, this will be $9.99 each month.
So, what content can you expect to see on the service? Disney has announced that content on Disney Plus will be built around its entertainment studios; namely, Walt Disney Pictures, Walt Disney Animation Studios, Pixar, Marvel Studios, Lucasfilm, 20th Century Fox and National Geographic. You can, therefore, expect to see a variety of Disney classics, Marvel and Star Wars films, and more.
It was announced that there will be original content produced exclusively for the service as well, including but not limited to the following TV shows:
The Mandalorian
Miss Marvel
She-Hulk
Moon Knight
Star Wars: The Clone Wars (Season 7)
The Falcon and the Winter Soldier
WandaVision
The World According to Jeff Goldblum
Encore!
Is your internet ready for these new streaming services? Compare providers with Canstar Blue
How can I watch Disney Plus?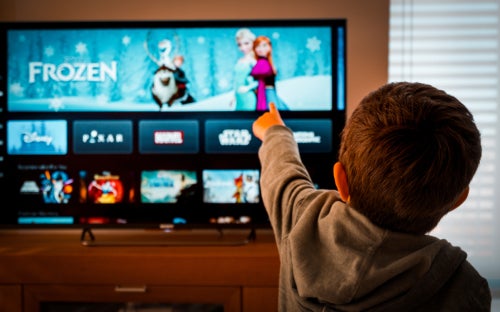 At launch, Disney Plus will be available to stream from a variety of devices including:
Windows and Mac PCs
iOS and Android devices
Android TV
Apple TV
Chromecast
PlayStation 4 and Xbox One
Apple TV Plus
Like other subscription streaming services, Apple will launch its own platform, Apple TV Plus in New Zealand on 1 November 2019, with the service costing a monthly subscription fee of $8.99.
The service will launch with nine original film and TV programmes, with most titles premiering with three episodes available immediately, followed by one new episode each week. These originals include:
Helpsters (from the makers of Sesame Street)
Snoopy in Space
See
The Morning Show
Dickinson
Ghostwriter
According to Apple, there will be new original content each month and these originals will be available to download for offline viewing.
Compare internet providers with Canstar Blue
How can I watch Apple TV Plus?
Apple TV Plus is best watched via Apple devices such as the iPhone, iPad, Mac or Apple TV, however, Apple TV Plus will also be available through the Apple TV app on selected Samsung Smart TVs.
Apple has announced that the Apple TV experience will be brought to more smart TVs and streaming boxes, however, a release date has not been revealed.
Broadband connection
As with other streaming services, both Disney Plus and Apple TV Plus will require the Internet, with either a VDSL or Fibre broadband connection, recommended.
Check if your Internet connection speeds are up to par for a smooth viewing experience.