Canstar's latest satisfaction awards provide a clear signal for those looking for the best mobile phone plan providers.
Food, warmth and shelter, for our ancient forebears, they were the essentials of life. For the modern generation, we must add mobile phones to the list. Most of us now rely on our phones not only for communication, but to navigate every aspect of our lives, from banking and entertainment to finding street directions. But no matter how high-tech and specced out your phone, it's pretty much an expensive slab of glass without a phone plan.
At a basic level, choosing a phone plan is a simple choice of either prepaid or pay monthly, plus the amount of calls, texts and data you require. However, with so many competing mobile phone companies and price bands on the market, choosing the right provider to match your needs is a more complicated decision.
To help Kiwi consumers compare mobile phone plans, Canstar canvassed 4478 mobile phone users on both monthly and pre-paid plans about their satisfaction with their providers, across these categories:
Overall Satisfaction
Accessibility of Provider
Billing
Customer Service
Network Coverage
Value for Money
In addition, those on monthly plans were also asked about how happy they are with the assistance they receive managing  their data.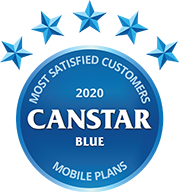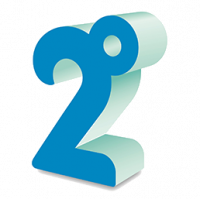 MOBILE PLANS
Coming out on top for the sixth consecutive year, the winner of Canstar Blue's award for Most Satisfied Customers | Mobile Plans is 2degrees. Winning Five Stars for Overall Satisfaction, 2degrees also scored Five Stars in every other category, except for Network Coverage, for which it won a healthy Four Stars.
Also rating well, Spark earned Four Stars in every category, except Network Coverage, for which it won Five Stars.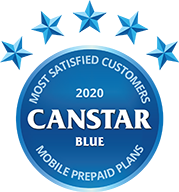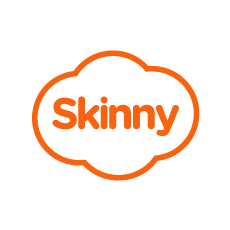 MOBILE PREPAID PLANS
The recipient of this year's Canstar Blue Award for Most Satisfied Customers | Mobile Prepaid Plans is also a six-time back-to-back winner: Skinny, which earned a clean sweep of Five Stars in every category.
Overall, Skinny was the only provider in our survey to earn a Five Star rating, placing it well above 2degrees, which earned Four Stars in each of the categories listed above, and Warehouse Mobile, that earned an equal split of Four- and Three-Star ratings.
THE REAL PHONE DEAL
Across both awards, those in our survey said that after value for money, customer service is the most important factor when it comes to their satisfaction with their mobile-phone provider. But they also revealed a few extra details about their mobile-phone use, which show the pivotal role our phones play in our lives.
About half of respondents use their phones more than a conventional computer, and less and less for making actual phone calls. Most people are using apps – Facebook Messenger, Snapchat and WhatsApp – to communicate over traditional voice calls and texting. Roughly 40% of our respondents say that they consume most of their media through their phone, while half also use their mobiles to organise all their day-to-day financial transactions.
On a more scandalous note … while only around 7% of respondents admit to snooping on their partners phone messages, 20% say they use their phone while on the toilet. Hopefully not in video chats!
For more details about Kiwis' phone habits, and the full rundown of our mobile phone and prepaid providers, click on either of the buttons below.
Compare prepaid mobile plan providers here!      Compare monthly plan providers here!
Enjoy reading this article?
You can like us on Facebook and get social, or sign up to receive more news like this straight to your inbox.
By subscribing you agree to the Canstar Privacy Policy