Digital assistants, also referred to as virtual assistants, have become an increasingly important feature of new-release smartphones and are an integral component of smart speakers such as Google's Google Home and Apple's upcoming HomePod.
In an increasingly connected world, these assistants not only provide voice-activated access to information and a variety of services, they also act as a common interface and point of control for an ever-growing ecosystem of devices.
Information technology research and advisory company Gartner last year projected that by 2019 in at least 25 per cent of households in developed economies digital assistants on smartphones and other devices will serve as the primary interface to connected home services.
Certainly, momentum behind digital assistant technology is building as respective assistants are developed and rolled out across different devices, and technology heavyweights such as Google, Apple and Microsoft are looking to drive take-up and capture market share.
It may well be that your next smartphone comes decked out with a digital assistant, or you may be keen to set one up on your current device. With this in mind, which companies are developing digital assistants and what sort of functions do they currently offer?
Why use an assistant?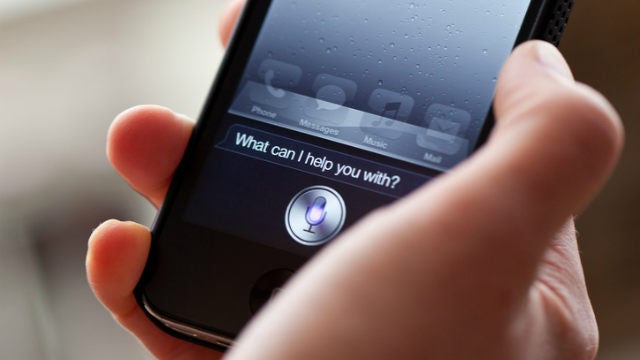 While the use case for digital assistants will vary from one person to the next, the push is well and truly on to make the technology appealing at a wider level.
Digital assistants have become a standard feature of new smartphone releases, while the growing popularity of smart home speakers has also brought further attention to the technology, along with bringing about the potential to further expand assistant functionalities.
"Digital personal assistants show the potential to satisfy wants and needs by delivering experiences that connect services, configure devices and even order and deliver products," Gartner states of digital assistant functionalities.
"Personalised, context-aware information can also be presented as it is wanted or needed – for example, suggestions for restaurants near planned meetings, or recommended temperature settings for the home to optimise energy consumption and comfort in line with the weather."
Certainly, there appears to be vast potential for digital assistants to incorporate a range of services, and with technology ecosystems rapidly evolving, assistants appear poised to play a pivotal role. While the market may still be in its initial stages, it may well be on the cusp of rapid growth.
What digital assistants are out there?
The following are some of the digital assistants currently available in NZ.
Google – Google Assistant
Google's Google Assistant digital assistant is available on compatible smartphones running the Android Marshmallow and Nougat operating systems, along with compatible Android Wear smartwatches and Google Home, with it also available for compatible iPhone and iPad devices.
Users can interact with Google Assistant via voice commands, and are able to ask it questions and tell it to do things. For instance, users may ask general knowledge questions, or for an update on their flight status or what the weather will be like when they arrive at their destination.
Other functions include the ability for users to ask Google Assistant to make a reservation, to set a reminder or send a message, locate Google Photos or access music playlists.
The Google Home smart speaker, meanwhile, is powered by the Google Assistant, providing for smart home control, from activating smart lights and appliances, to linking up with Google's Chromecast media streaming devices, operating video streaming services.
"With Google Home, you will be able to get hands-free help from your Assistant," Google states. "Turn up your party mix, get the morning news, manage your schedule and control your smart home without lifting a finger. Just start with 'Ok Google'."
Apple – Siri
Apple's Siri digital assistant is available across Apple's ecosystem of devices, from the iPhone and iPad, to the Mac, Apple Watch and Apple TV, along with Apple's recently unveiled HomePod.
Users can interact with Siri via voice commands, such as asking Siri to make a call, send a text message or open an app, or play a song, take a picture or set a reminder. Users can also ask Siri questions, such as general knowledge questions, or ask for recommendations based on location, such as where to eat.
At home, Siri can interact with HomeKit-enabled accessories, such as smart lights and switches, providing for voice-operated control – for instance, turning lights on and off, or locking a door, with the HomePod set to feature as a home hub and assistant.
Apple earlier in the year previewed its upcoming iOS 11 operating system for the iPhone and iPad, with Siri having been billed to deliver a more natural and useful user experience.
"Using the latest advancements in machine learning and artificial intelligence, new male and female voices are more natural and expressive, adjusting intonation, pitch, emphasis and tempo while speaking, and can translate English words and phrases into Chinese, French, German, Italian or Spanish," Apple stated.
"Siri extends beyond voice, using on-device learning to deliver more personal experiences and offers suggestions based on personal usage of Safari, News, Mail, Messages and more."
Microsoft – Cortana
Microsoft describes its Cortana digital assistant, available for compatible Windows, Android and iOS devices, as being "designed to help you get things done".
"Ready on day one to provide answers and complete basic tasks, Cortana learns over time to become more useful every day," Microsoft states. "Count on Cortana to stay on top of reminders and work across your devices."
Cortana can set reminders about commitments and deadlines, and can remind users to do things based on time, places and people, with users also able to add a photo to a reminder to provide a visual clue. Users can also employ Cortana to provide functions including finding restaurants, playing music and planning travel.
"Cortana integrates with other apps within Windows to help you stay on track," Microsoft states. "Easily turn a digital Sticky Note into a reminder in Cortana. You can also create, add to and access your Wunderlist lists from Cortana with voice or text."