This year 2degrees won our Mobile Plans award for the sixth straight year. So who better to ask about the benefits of monthly phone plans?
Once upon a time, a mobile phone was a mobile phone. You could call your mum, your gran, your friends, play a sneaky game of Snake, but that was it. The first big change was the rise of text messaging, in the early 2000s … and then, in 2007, the iPhone was born, and our lives changed forever.
As part of our research into our 2020 Most Satisfied Customers awards for prepaid and monthly phone plans, we discovered that Kiwis are now more likely to be watching Netflix on their phones, or doing their banking, than talking to anybody in a conventional call. If we are communicating, most of us (62% in our survey) are using apps such as Facebook Messenger, Snapchat and WhatsApp over voice calls and texting.
To better understand what's happening in the mobile market and how, as smart-phone users, our needs are changing, we thought it would be a good idea to sit down with an expert. As 2degrees' Chief Marketing Officer, Ben Wheeler knows a thing or two about how New Zealanders use their phones, and he was happy to share his insights…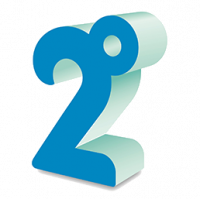 Canstar: Our latest mobile phone survey shows a big shift in people moving to phones on monthly plans, rather than prepaid. Does this reflect any shifts in the choices being made by 2degrees' mobile customers?
Ben: "We've certainly seen that shift from our 2degrees customer base, and from what we're hearing from people joining us from other telcos. In 2019 alone, our pay monthly mobile base grew by 11%. From a prepay perspective, the base grew 3% in the quarter ending March 31, 2020, compared to the same period in the year prior. Customer like the certainty of a regular monthly bill, as well as the extra benefits, like carryover data."
Canstar: What are the benefits of a monthly plan, rather than prepaid?
Ben: "It's not quite as straightforward as one being better than the other. It depends on the customer and their usage and budget. For some people, the best way to budget is to top up to an amount they can afford.
"For people who are comfortable with a set amount each month, a Pay Monthly plan can offer great value with extra perks. And if anything changes, there are no contracts, so Pay Monthly customers can change their plan if their circumstances change."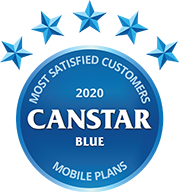 Canstar: What are the points of difference offered by 2degrees' monthly plans, compared to other providers?
Ben: "On our Pay Monthly carryover plans, we're the only telco that lets customers keep their unused data – we think that's fair. Customers can store it for up to a year, so they can use it in the months they use more than their plan allows.
"We also offer a free data hour every day, as part of our Pay Monthly carryover plans, and customers can share their data with other 2degrees mobile customers, which can be helpful for topping up the kids' phones.
"On our Pay Monthly unlimited plan, we have some of the best value plans for families, with each family member having their own large data allowance for less than $50 per person per month."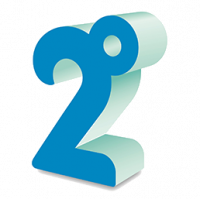 Canstar: Data, rather than calls and texting, is now a priority for mobile phone users. What does 2degrees offer to benefit its data-hungry customers?
Ben: "Our Pay Monthly plans come with really generous data allowances, and with the benefits of carryover and the free data hour that I mentioned earlier."
Canstar: How is the rollout of 5G technology going to impact people's mobile phone use?
Ben: "Great question! 2degrees has said that we're committed to evolving our network to 5G – just like we invested in the evolution from 2G to 3G and 4G.
"There are a lot of benefits still to be experienced within 4G that will meet the needs of most Kiwis for the foreseeable future. But we see the real benefits of 5G being in innovation and the Internet of Things."
Canstar: Has 2degrees seen any other shifts in Kiwis' mobile phone use and needs over the past few years?
Ben: "Smartphone ownership has continued to grow, which leads to more data use. Calling and texting volumes are falling, as people use data-based apps for messaging and calling. The notable exception to this was when the Covid-19 lockdown was announced. We saw huge surges in good, old-fashioned phone calls as the default way that people kept in touch."
---
For more details about Kiwis' phone habits, and the full rundown of our mobile phone and prepaid providers, click on either of the buttons below.
Compare prepaid mobile plan providers here!      Compare monthly plan providers here!
Enjoy reading this article?
You can like us on Facebook and get social, or sign up to receive more news like this straight to your inbox.
By subscribing you agree to the Canstar Privacy Policy