Reliable and affordable broadband is essential for all households, including flats or families who are renting. Broadband ensures the home is connected, allowing working and gaming. For those renters who have ditched Sky TV and flashy possessions in order to save for a house, broadband also ensures essential home entertainment can be streamed at any time.
Flexibility is key
For renters, it is essential that their broadband plans are affordable and suit their lifestyle. For most renters, this includes a flexible plan and an ability to transfer their modem, in case of moving. While you might be happy in your current rental, you never know when you might be forced to move out, due to change in plans from the landlord or sale of the house. If this happens, having to pay a broadband plan "break fee", on top of everything else, could be the last straw. Fortunately, there are a number of providers who offer reasonable no-term contracts. Here are some of the best for renters:
Skinny Broadband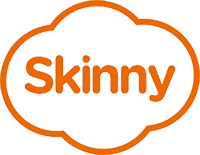 Skinny is Canstar Blue's top broadband provider for customer satisfaction, and renters will find the service offers good options for them. Skinny's best plans for renters are:
60GB – $39 a month
120GB – $49 a month
240GB – $59 a month
For renters, one of the best things about these three plans is that they are offered with a wireless 4G modem – which is very easy to set up and doesn't even require a phoneline. You will need to buy this modem at a cost of $99, but you can take your modem with you when you move house, as long as 4G coverage is still available in your new location. Skinny offers an easy-to-use online dashboard and no fixed terms. You can repurchase your plan any time to get another 60GB, 120GB or 240GB, or you can buy a data add-on of 10GB for $20 if you find yourself just short for the month. Skinny also offers an unlimited data plan for $73 a month but this is run with a fixed connection, either VDSL or fibre, where available. While you will need a phoneline or fibre connection for this, it is also easy to set up, with a one-off cost of $99 for the modem and no long-term contracts.
Stuff Fibre

Stuff Fibre, an off-shoot of the news website Stuff.co.nz, is a relative newcomer to the broadband market. Like its name suggests, it only offers fibre so it is not available for all households. Its base fibre plan is:
Unlimited (speeds up to 100Mbps) – $89.50 per month
Stuff Fibre offers variations to this basic plan (it calls these add-ons). If you want speeds up to 950Mbps, that costs an extra $20 per month. The plan comes with a Gigabit Router for no additional costs or set-up fees, but you can upgrade to a high-end, fast-speed router for an extra $299. Stuff Fibre also offers a Voice App, which allows you to keep your landline number but connect it to your mobile phone, for an extra $10 per month. Best of all for renters, this price and these offers are available on an open plan. However, if you are able to commit to 12 months or more, Stuff Fibre offers a $10 "loyalty discount" each month.
2 Degrees Broadband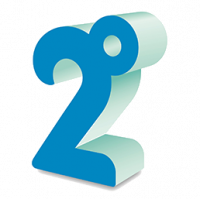 2 Degrees, one of the largest telecommunications companies in the country, offers a range of plans for renters and those who want to keep things flexible. Its base plans are:
80GB – $75 per month
Unlimited (speeds up to 100Mbps) – $85 per month
Ultimate unlimited (speeds up to 900Mbps) – $110 per month
The 80GB and Unlimited plans are available on ADSL, VDSL or fibre, where available, but the Ultimate unlimited plan is only available for homes on fibre. 2 Degrees customers can choose the open-term plan when they sign up, but they will have to pay a $99 connection fee and $165 for a modem plus $15 shipping – although other modems are allowed if you have a compatible one. However, you can sign up for a 12-month plan and get the connection for free and free modem rental (but you still have to pay the $15 shipping). 2 Degrees mobile customers also receive $10 off their plan each month.
MyRepublic

MyRepublic appears to be the only broadband provider offering plans specifically for renters, although what is offered is comparable to other plans outlined in this article. Touted as no lock-in plans that are "perfect for renters, movers and shakers", the rental plans are:
Unlimited Flexi (VDSL) – $79.99 per month
Unlimited Fibre 100 Flexi (speeds up to 100Mbps) – $79.99 per month
Unlimited Fibre Pro Blast Flexi (speeds up to 950Mbps) – $104.99 per month
Another benefit for renters is that MyRepublic's Wi-Fi Hub+ Modem is compatible with both VDSL and fibre, so it is easy to take to your next location. The modem costs $99.99 plus $14.95 postage with the no lock-in plans. However, if you are able to commit to a 12-month contract, the modem is free and you get $5 off per month.
Flip Broadband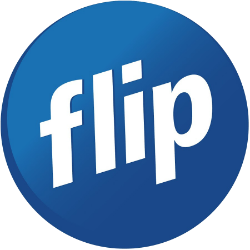 Flip Broadband offers a couple of no-contract broadband plans, which are suitable for renters who are not interested in getting fibre or not able to get fibre at their location:
ADSL Unlimited – $79.95 per month
VDSL Unlimited – $89.95 per month
Another bonus for renters is that Flip offers a cheap standard installation fee of $25, and you can bring your own modem or buy one for $95. If you are able to commit to 12 months, the unlimited plans cost $69 for ADSL or $74.95 for VDSL.
Vodafone Broadband

Global telco company Vodafone has a wide range of fixed-term plans but it has just one plan available on an open term, what it calls its Basic Home package:
60GB data – $49.95 per month
This plan is offered with 4G wireless internet, which is only available in limited places. Customers have to pay $199 for a modem and $14.95 for postage. This plan would suit only households which have the most basic broadband use. However, if you are able to commit to a 12-month plan, Vodafone offers plans starting from $97.99 per month for unlimited data with speeds up to 100Mbps, to $127.99 per month for speeds of up to 700-900Mbps. These plans include free standard install and Vodafone TV Intro. You can also get $10 off a month if you have a Vodafone on-account mobile.
What about long-term tenants?
If you are a long-term tenant and you have signed a lease for 12 months or more, you can usually get a better deal than the flexible plans. While some of those deals have been highlighted above, here are a couple more that could benefit long-term renters:
Slingshot Broadband

Slingshot offers a range of ADSL, VDSL and fibre internet plans:
150GB – $69.95 per month
Unlimited (speeds up to 100Mbps) – $84.95
Unlimited Gigantic (speeds up to 900Mbps) – $99.95
All these plans are on a 12-month or 24-month contract (you choose) but include free standard connection and modem hire (postage is $14.95). Slingshot also has a range of mobile phone plans, as well as power, giving further discounts to the broadband package.
Orcon Broadband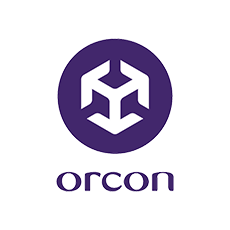 Orcon offers both telecommunications and power services, but its main focus still seems to be its broadband plans. Its 12-month plans are:
Unlimited ADSL/VDSL – $84.95 per month
Unlimited Fibre 100 (speeds up to 100Mbps) – $84.95 per month
Unlimited Gigantic Fibre (speeds up to 900Mbps) – $99.95 per month
The 12-month plan includes comes with free standard connection and modem rental, although there is a $14.95 postage fee. Orcon customers can add power for discounts, and can also get mobile and landline plans.