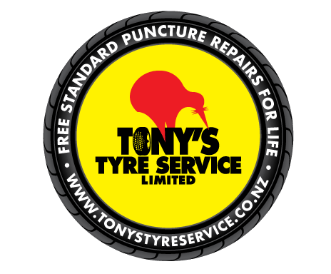 About Tony's Tyre Service
About Tony's Tyre Service NZ
A locally-grown operation, Tony's Tyre Service became part of the world's biggest tyre maker group, Bridgestone, in 2008. It operates under its own branding though and Tony's Tyre Service has retail outlets in Auckland, Waikato, Bay of Plenty, Hawkes Bay, Wanganui, Kapiti Coast, Wellington and Canterbury.
In addition to selling tyres Tony's Tyre Service offers wheel alignment, wheel balancing, tyre rotation and nitrogen tyre inflation, as well as other auto servicing at selected stores.
Tony's Tyre Service scored a solid four stars across most categories assessed in Canstar Blue's 2015 car tyre retailers customer satisfaction survey.
What our survey respondents say about Tony's Tyre Service
In 2015 Canstar Blue surveyed 1,685 New Zealanders that had purchased car tyres from a car tyre retailer in the last 3 years. These are some of the comments from customers of Tony's Tyre Service:
Excellent service, pleasant staff.  Good tyres.  That's why we have been back three times for three different vehicles
Not much good variety to choose from or negotiate on price
The service has been consistently good and when I borrowed my sisters car they gave it a free gas filled tyre check-up fill up which I thought was great
The staff are friendly, helpful & very knowledgeable
Competitive prices, friendly staff
Trying to sell you more things
They fitted my tyres within an hour and the tyres ordered didn't fit on my car properly so they upgraded my tyres for the price for the same price. The staff were really friendly and helpful as well
Three different stores, same tyres each quote but three different prices
The other tyre retailer brands we surveyed
The other tyre retailer brands included in the 2015 Canstar Blue survey were:
Beaurepaires
Bridgestone
Goodyear Autocare
Tyrepower
Budget Tyres
You can read the Canstar Blue Car Tyre Retailers customer satisfaction survey report here.